Invisalign® is a set of clear removable aligners that are worn over the teeth. These aligners can be removed to allow you to eat, brush, and floss normally. Invisalign® is comfortable, convenient, and easy to use and an alternative solution for traditional braces.
Invisalign® is a non-invasive, aesthetic solution for straightening teeth. If your teeth are crowded, gapped, or misaligned, Invisalign® can give you a healthier, more beautiful smile.
Invisalign® aligners are custom-fabricated for your teeth. About every two to four weeks, you will change to a new, slightly straighter aligner.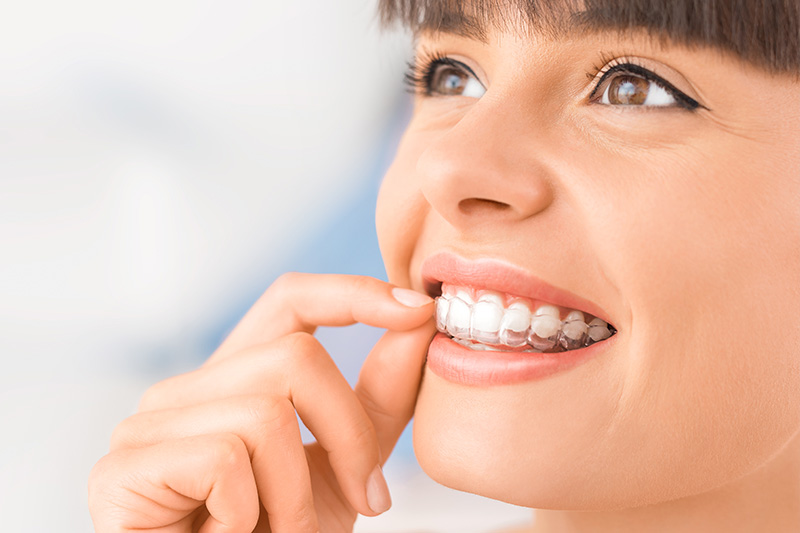 Invisalign® patients experience less pain, discomfort, and mouth sores than patients with traditional metal braces. Invisalign® also has a lower risk of plaque buildup during treatment since you can remove aligners for proper brushing and flossing.
At Lane Dentistry, we can help you achieve a beautiful, healthy smile with Invisalign®. To schedule a consultation with Dr. Lane, contact our office.